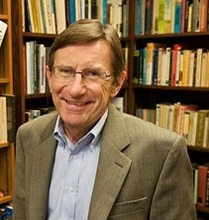 Ed Folsom, Ph.D.
Roy J. Carver Professor Emeritus, Department of English
Editor, Walt Whitman Quarterly Review
4:00 pm
Thursday, March 23
Kollros Auditorium (101 Biology Building East)
When you reach for your smartphone, is your hand reaching for it, or is the device now reaching for your hand, with its alerts, beeps, vibrations, and suddenly glowing screen? Does your hand want it, or does it want your hand?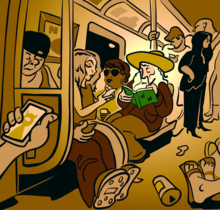 In this talk, I want to think about Walt Whitman's most intimate passages, with his claims of a sentient physical book (codex) in mind – a kind of proto-smartphone – and see how his words work to evoke, to enact, the physical interaction between a living reader and a book that responds to that reader.
I will build upon the recent critical turn toward the material and the body that manifests itself in new studies on intimacy, materiality, and haptics in literature. The talk will examine what I call Whitman's "erotics of reading," the way he imagined his material book itself to be a kind of haptics – an early version of a joystick or a smartphone, a technology of touch feedback.
I will look at what is ultimately most magical in Whitman's poetry: the way his words, when cast in ink on the face of his pages, insist that they feel the pulse of the reader's wrist as the physical hand of the reader descends the actual physical printed page, a page that Whitman has programmed to respond to that touch:
O how your fingers drowse me,
Your breath falls around me like dew, your pulse lulls the tympans of my ears,
I feel immerged from head to foot,
Delicious, enough.
---
Individuals with disabilities are encouraged to attend all University of Iowa sponsored events. If you are a person with a disability who requires a reasonable accommodation to participate in this program, please contact Minnetta Gardinier in advance at
 319-331-6235 or m-gardinier@uiowa.edu.
~ Sponsored by the Emeritus Faculty Council and the Office of the Provost ~