This lecture has been CANCELLED.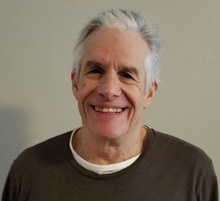 Jerrold Weiss, PhD



Professor Emeritus, Department of Internal Medicine
Infectious Disease; Inflammation Program
4:00pm
Thursday, April 20, 2023
Kollros Auditorium (101 BBE)
All multicellular organisms use "innate immune" receptors to detect and mobilize defensive responses to invading microbes. This includes proteins recognizing lipopolysaccharides (LPS) of Gram-negative bacteria. LPS-recognizing defense systems have been characterized in both humans and horseshoe crabs that have inhabited the Earth for 300+ million years.
The ability of horseshoe crab LPS-binding protein to detect minuscule amounts of LPS has prompted pharmaceutical development of the horseshoe crab protein for sensitive detection of contaminating LPS in injectable vaccines and drugs, sterile infusion fluids, and diverse environmental samples.
This approach has been successful but threatens depletion of horseshoe crab populations that are needed both for their own renewal and that of other coastal species dependent on horseshoe crabs.
---
Individuals with disabilities are encouraged to attend all University of Iowa sponsored events. If you are a person with a disability who requires a reasonable accommodation to participate in this program, please contact Minnetta Gardinier in advance at
 319-331-6235 or m-gardinier@uiowa.edu.
~ Sponsored by the Emeritus Faculty Council and the Office of the Provost ~